Notes on the Culture
INCEPTION
Well, it works, which, given the concept, is a small miracle in and of itself.  Plus, about two of its two and a half hours are really involving and entertaining and, in this summer of mostly crummy movies, that makes it feel like some sort of masterpiece.  But what Inception really is is a good solid heist thriller with a fresh idea well and intelligently done—which, hey, is a lot.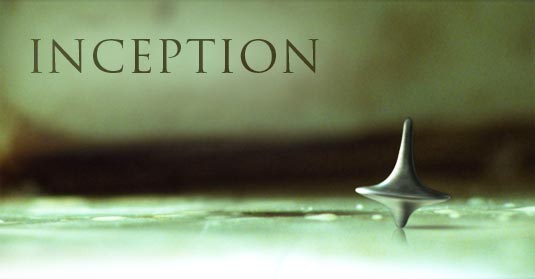 By now you probably know Leonardo DiCaprio plays a guy who enters people's dreams in order to steal their secrets–only this time he's hired to enter a dream and plant an idea.  He assembles a team of top dream burglars to do this—and the cast that plays them is one of the film's chief strengths.  Former child star Joseph Gordon-Levitt, who was in that almost-not-irritating chick flick 500 Days of Summer is great.  So is Juno's Ellen Page.
But the real star of the show is Writer-Director Christopher Nolan.  Nolan's dream-within-a-dream structure is so complex that after two hours you start thinking, "So someone's chasing someone else and someone else is shooting at the first someone…  Whatever.  Soon it'll all blow up and get to the ending."  But in fact, the story more or less hangs together and leads to a genuinely touching and interesting denouement.
We're lucky to still have Nolan with us.  His career was nearly destroyed by this Wall Street Journal op-ed after a gang of vicious and dishonest liberals pretended to disagree with the piece in order to obscure the fact that it was obviously true.  Whew!  Glad he survived!
ROMANTIC COMEDIES RUIN YOUR LIFE
Well, I could've told you this for free, but apparently someone took the trouble to take a poll of a thousand Australians and now we have proof:  almost half the Aussies said that romantic comedies have put a damper on their love lives.  The big complaint?  "One in four said they felt as though they were expected to know what their partner was thinking while one in five claim the movies made their partners expect gifts regardless of an occasion."  I'm guessing that that one in four or five was of the male persuasion.
Now maybe I'm prejudiced in the sense that I would rather have someone drive a spike into my forehead than sit through almost any of these films, but for me, the depiction of love in romantic comedies is hobbled by feminism, the stupidest philosophy ever.   The women in these movies are almost universely selfish, whiny and overly aggressive (which is the feminist ideal of womanhood) while the men are almost always childish and irresponsible.  The "happy" ending generally comes when the man apologizes to the woman for everything and becomes whatever mommy wants him to be.  I have no idea why any man would want to be in such a relationship and I strongly suspect women ultimately come to hate them too.
An old episode of Father Knows Best will give you a more realistic idea of what a happy marriage looks like than any of these movies.
ATTACK OF THE SURRENDER MONKEYS
Last week, Seuil Policiers, the French publisher of my novel Empire of Lies, breached our contract and canceled the book's publication.  The editor who bought the book had left the company and the new editor said she was too disturbed by the book's "political and religious" aspects to go forward.
The thriller features a conservative Christian hero who believes he's discovered an Islamist plot which has been obscured by our dishonest mainstream media.  "Lies, lies, lies," says the emotionally troubled protagonist while watching television news.  "It's all about what they don't say."
Perhaps I'm wrong, but I can think of no contemporary instance in which an author has been silenced or censored for political reasons where the censoring culprit has been a conservative or a Christian.  The left is the party of "shut up."
Sometime this week – later today, I hope – I will have more to say about this – and about all the week's media news – over at the excellent City Journal.  I'll link here when I can.