True Grit
Those who, like me, are deathlessly loyal to the memory of John Wayne may have a hard time accepting Jeff Bridges in the role that won the Duke his only Oscar.  But the truth is, while Wayne is magnificent in the original film, the movie itself is stagy and sentimental.  Plus Glen Campbell's crummy performance gets in the way of every scene he's in.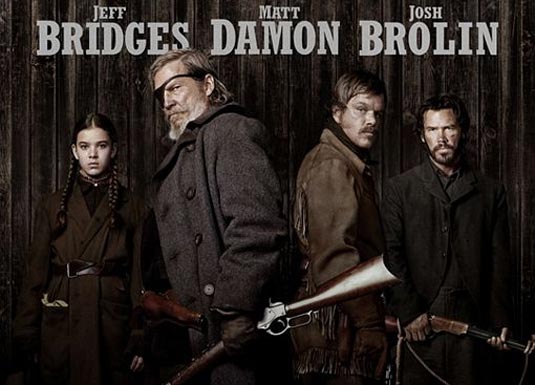 The new True Grit, by the Coen Brothers, is very, very good, I thought.  Much closer to the novel, which is also very, very good.
Personally, I love these new-fangled westerns that a realistic look and yet still manage to capture the romance of the period:  Tombstone, Open Range and Appaloosa come to mind.  The new True Grit is far better than any of those.  Cast, writing, direction – all tops.  One of the best films of last year, I thought.