A "Killer" Introduction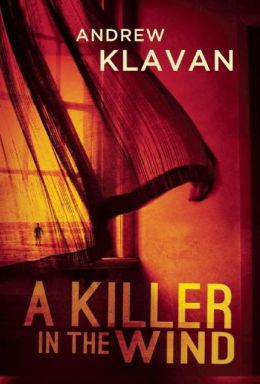 My pal and colleague Mark Tapson, who writes on the culture for Acculturated.com among other places, provided an exceptionally kind introduction to my speech at the David Horowitz Freedom Center's Wednesday Morning Club this past week. Someone was video taping the speech, I noticed, so if it's posted somewhere eventually, I'll link to it. Meanwhile, a version of Mark's introduction was published at FrontPageMag.com, including some kindly praise for my latest novel A Killer in the Wind:
To refer to his books by the limiting labels "thrillers" or "crime novels" doesn't do them justice. Yes, Klavan writes page-turners that do indeed thrill, with flawed, tough-guy heroes, real-world bad guys, a dark sensibility and a surprisingly comic touch. But his books are also of unusually (for this genre) high literary quality and packed with grander themes and big ideas. [Full disclosure: Drew Klavan is a friend of mine, so don't take my word for it; pick up any of his novels for yourself and try to resist being hooked along for the ride.]

Try, for example, Klavan's latest thriller, A Killer in the Wind, a ridiculously fast-paced, noir-ish psychological suspense thriller about Dan Champion, a small-town detective who chases down small-time lowlifes while half-heartedly romancing a waitress at the local bar – until one day, his nightmarish past returns to haunt him. A few years earlier, working vice for the NYPD, Champion had uncovered a sex slavery ring run by a faceless – literally – kingpin known as the Fat Woman. Obsessed with taking her down, he infiltrated that perverse world and broke the case, but in the process played judge, jury, and executioner, costing him his job. Not only that, but the obsession left him drug-addicted and stalked by hallucinations of a dead child and a beautiful woman he can never have.

Now, just when he's finally putting those old demons behind him, the disgraced ex-cop is called one night to examine the body of a woman who washes ashore. It's the same woman from the fevered dreams of his withdrawal from drug addiction – the woman that captured his heart but who, he had come to accept, didn't actually exist.

The mystery deepens and darkens when Champion becomes the target of a trained torturer and vengeful killer who wants to make sure he never uncovers the truth about Champion's dream lover and the dead child. There's no way out for Champion except to confront the killer, the Fat Woman, and his demons. In this novel as in his others, Klavan isn't afraid to carry you into dark depths, but the ride is always gripping and entertaining.
Read the whole thing here.