Off To ThrillerFest
I head out to New York this week for the International Thriller Writers ThrillerFest where (as you can read over in the news section) I'll do a panel and attend the award ceremony — If We Survive is nominated for best YA. I've had a couple of months of insane deadlines, the work so dense I've barely been able to breathe let alone keep my various web presences operational. But I've sent my beloved editor at Thomas Nelson the first in a new YA series, a science fiction thriller; done some screenwriting work; and am coming to the end of an adult novel that I think is really good and different — so it's been a productive time at any rate.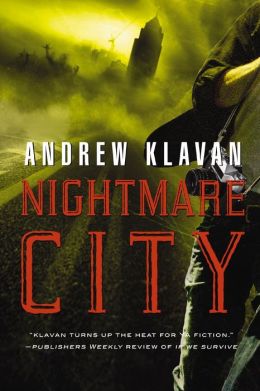 When I get back, I hope to have some more movie news and maybe some updates on Nightmare City, my YA to be published by Thomas Nelson this winter. Plus I'll be attending a party in LA to celebrate the launch of The Beholden State, which includes a piece by me.
I should also give a shout-out to Neal Edelstein and the folks over at Haunting Melissa. The world's first ever ghost-movie-in-an-app continues to rock the app store, and you should be hearing a lot more about it as Halloween approaches. Very exciting stuff.
So it's a very busy time, and I'm looking forward to getting away from my desk for a few days to see my New York friends, editors and agents. More on my return.